IT Recruiting & Consulting
Your IT recruitment experts
HITCONTRACT is a boutique IT recruitment and contracting agency. Explore job opportunities, post IT roles, and submit CVs on our free platform. Contact us to supercharge your IT goals.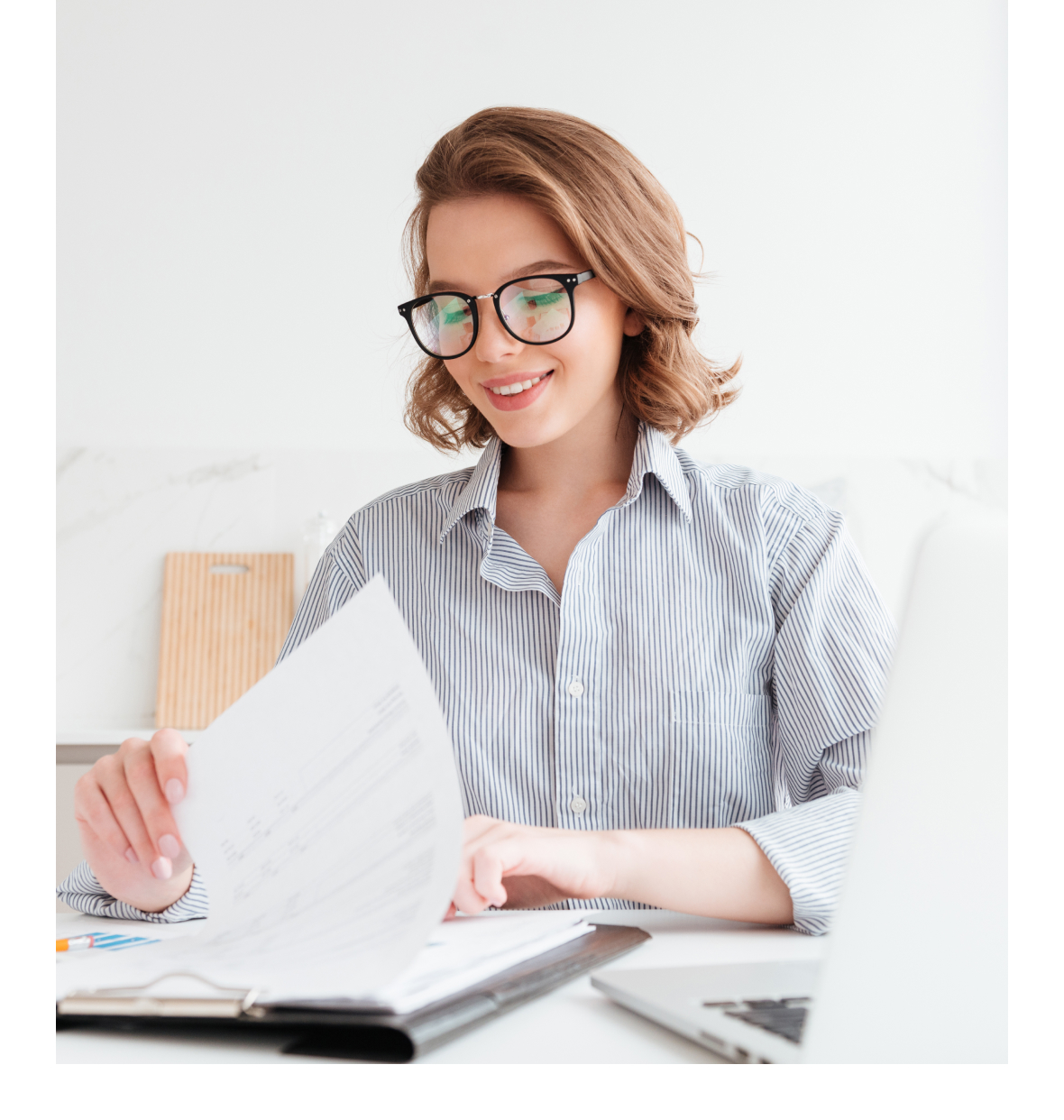 82%
Clients Return to Repeat Business

80%
of Staffing Requests are Completed within One Week

17,000+
Mid & Senior Level Developers in Our Database
Trusted by leading companies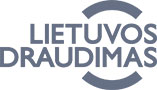 <strong>Jaunākie</strong> ieraksti
Meklēt jaunos IT darbus. Sasniegt pieejamos speciālistus.
Jaunākie darba sludinājumi
HitContract klientas- ProIT.
https://www.proit.lt, pagrindinė misija- informacinių sistemų kūrimas, testavimas, diegimas.
Tai-auganti įmonė, kurioje skiriamas ypatingas dėmesys naujovėms, kliento poreikiams ir aukščiausios kokybės IT sprendimams.
Įmonėje nemaža projektų vadovų komanda, didelis einamųjų projektų portfelis su viešojo sektoriaus institucijomis.
Proit kompanija šiuo metu plečia savo projektų valdymo komandą ir ieško Projekto koordinatoriaus.
Tai- galimybė augti šioje pozicijoje ir dirbti ateityje Projektų vadovu/-e,įgyti patirties analizuojant, projektuojant ir optimizuojant IT sistemas pagal klientų poreikius.
Šios pozicijos reikalavimai:
Studijuoti vadybą, informatiką ar su IT susijusius dalykus aukštojoje mokykloje ar universitete ne žemesniame nei 2 kurse; į

Įgytas arba baigiate įgyti aukštąjį universitetinį arba neuniversitetinį pageidautina tiksliųjų mokslų ar verslo administravimo išsilavinimą;

Geri darbo įgūdžiai su kompiuteriu; žinios apie tinklapių kūrimą;

Informacinių sistemų išmanymas;

Gebate analitiškai mąstyti ir planuoti;

Norite mokytis pagalbinėje rolėje bei gebate greitai įsisavinti žinias.
Darbo pobūdis:
Pagalba projektų vadovui diegiant IT projektus: protokolavimas, dokumentacijos ruošimas, klientų konsultavimas, projektų priežiūra (Klientų poreikių analizė, specifikacijų rengimas, dokumentavimas;

Santykių su klientais palaikymas ir plėtra;

Projektų planavimas, vykdymas, kontrolė, užbaigimas, po projektinis palaikymas;

Užduočių formulavimas, pateikimas programuotojams, užduočių vykdymo kontrolė, rezultatų priėmimas;

Informacinių sistemų testavimas, klaidų fiksavimas, atnaujinimų kontrolė).

from €800/mēnesī
|
Vilnius, Lietuva
Remotely (optional)
Duration: Pilna laika darbs
Rate: from €800/mēnesī
Viewed: 49 reizes
We are a part of an organization, which delivers world-class digital financial solutions to customers. We have an understanding that the current change is Technology-driven, and we prioritize IT as a key component for success in our journey to drive digital disruption in the bank. Our teams work with complex tech challenges and develop Danske Bank's global competitive edge on innovative digital solutions. Teams are driven by job content, share ownership of strategic services, own service strategy, and lead improvement. One more important feature – senior leadership is present on site.
Responsibilities:
Analyze and address iOS 17-related issues: Diagnose and resolve challenges affecting the user interface of our legacy apps developed in Objective-C;
Implement UI fixes efficiently: Execute swift solutions to rectify breaking changes, ensuring a seamless user experience;
Collaborate with development team: Work closely with our in-house developers to integrate fixes and maintain code quality;
Provide timely updates: Communicate progress and issues promptly, ensuring transparency in the resolution process;
Ensure app stability: Implement measures to enhance the overall stability and performance of the iOS legacy apps;
Adapt to existing codebase: Navigate and understand the intricacies of the 2011 Objective-C codebase for effective troubleshooting;
Conduct thorough testing: Rigorously test implemented solutions to guarantee compatibility with various iOS devices and configurations;
Documentation of changes: Maintain clear and comprehensive documentation for all modifications made during the contract period;
Collaborate on future-proofing strategies: Offer insights into potential future challenges and contribute to discussions on long-term maintenance strategies;
Adhere to project timelines: Complete assigned tasks within agreed-upon timeframes, supporting the overall project schedule.
Requirements:
Proven Expertise in Objective-C: A minimum of 5+ years of hands-on experience in Objective-C iOS development, with a strong foundation dating back to 2011;
In-depth knowledge of iOS 17: Comprehensive understanding of the latest iOS 17 release, including its features, updates, and potential impacts on legacy Objective-C code;
Track Record of Legacy App Maintenance: Demonstrated success in IT Consultancy Request maintaining and updating legacy iOS applications, showcasing adaptability to older codebases;
UI Troubleshooting Skills: Proficient in identifying and resolving UI issues caused by updates, ensuring a seamless and visually appealing user experience;
Effective Collaboration: Ability to work collaboratively with an existing development team, fostering a positive and productive work environment;
Testing and Quality Assurance: Thorough understanding of testing methodologies to ensure the robustness and reliability of implemented solutions;
Documentation Skills: Strong documentation practices to record changes, updates, and solutions implemented during the contract period;
Problem-Solving Aptitude: Proactive problem-solving skills with a focus on addressing challenges efficiently and effectively;
Communication Skills: Excellent communication skills, providing clear and concise updates on progress, challenges, and resolutions;
Adaptability and Future-Proofing: Capacity to adapt to evolving technologies and contribute insights into future-proofing strategies for the continued maintenance of legacy iOS applications.
Years of experience 8+ in Objective C iOS development
We Offer:
An inspiring environment in a large IT organization;
Work in an international team, which concentrates on innovative business-facing solutions;
An extensive training program to ensure that your skills are maintained and updated on an ongoing basis.
€6720 - 8060/mēnesī
|
Vilnius, Lietuva
Remotely (optional)
Duration: Īstermiņa projekts (>3 mēneši) , + extension
Rate: €6720 - 8060/mēnesī
Viewed: 113 reizes
Intellect Design Arena Ltd. is a global leader in Financial Technology for Banking, Insurance and other Financial Services. It offers core banking solutions and has a unique distinction of being a comprehensive banking IT solutions provider for major top-tier banks worldwide. Intellect Design Arena's solutions are designed to modernize your bank's operations, promoting efficiency, scalability, and stability across the breadth and depth of your banking operations.
€800 - 1200/mēnesī
|
Chennai, Vācija
Remotely (optional)
Duration: Īstermiņa projekts (>3 mēneši)
Rate: €800 - 1200/mēnesī
Viewed: 19 reizes
SKATĪT VISU
Pieejamie speciālisti
I am provide administrative support such as: answering and transferring calls, proofreading, data entry, and operating essential office machinery (printers, copiers, etc.). They also assist in solving customer problems in a professional manner. And net working home hardware and soft wear assent .window installation.
1010 €/mēnesī
|
Karachi , Lietuva
Sector Background: Mazumtirdzniecība, Valsts sektors, Telekomunikācija
Pieejams tagad
Rate: 1010 €/mēnesī
Viewed: 3 reizes
I am eager to bring my technical skills and marketing insights to a dynamic team, where I can contribute to the creation of engaging digital experiences. I see myself thriving in a front-end developer role, continuously learning and adapting to new technologies. I am excited about the opportunity to apply my knowledge and contribute to the success of your organization.
1000 €/mēnesī
Sector Background: E-komercija, Reklāma
Pieejams tagad
Rate: 1000 €/mēnesī
Viewed: 5 reizes
A result oriented technocrat with IT experience of around 7 years who is always willing to learn and grow together. Profound knowledge about Software Development Environment substantial talent in achieving critical solutions.
Extensive experience with analysis, design, development and implementation of Business Applications using Snowflake, Oracle RDBMS, PLSQL, MSSQL, TSQL, SSIS, ETL(Extract, Transform, Load) and proficient in SQL.
Hands on Experience in Slowly change dimension (SCD2) with history change data capture (CDC) and stream, tasks.
Created Row Level Security in huge data loading from Aws/azure/GCP cloud to snowflake with help of snow pipe and gathered knowledge of data fail safe recovery, time travel, cloning, sharing etc.
Working Experience in writing and tuning complex queries, views, constraints, sequences, stored procedures, functions & triggers and also developed PL/SQL programs which were meant to retrieve bulk data/sometimes unknown volume data with Exception Handling. Proficient in analyzing and translating business requirements to technical requirements and architecture and manage end to end complex data migration, data transformation and data modeling with strong debugging capabilities and client handling skills and proven experience.
Experience in handling the full life cycle of Microsoft SQL Server Integration Services (SSIS) projects and
Microsoft SQL Server Agent Job server & SSIS DB Catalog (deployment, scheduling, monitoring).
Troubleshooting & bug fixing of SSIS packages & jobs.
Worked as part of Agile Organization. Working experience with Test Driven Development and also worked with waterfall methodology.
Provided KT to junior team members, assign them work and assist them to complete their assignments.
Technology Stack :
Data Warehouse: Snowflake
Databases: MS SQL, Oracle PLSQL
ETL Tool: SSIS
Programming Language: Core Java
API : REST API
Cloud: Basic knowledge on AWS, Azure, GCP
Version Control : Git, Filezilla
Ticketing Tool: Jira, Trello
Operating System: Windows, Linux.
IDE: Visual Studio, IntelliJ
CI-CD Tool: Docker
Domains: Insurance, Reinsurance, Tourism and Education
2000 €/mēnesī
|
Vilnius, Lietuva
Sector Background: Tehnoloģiju jaunuzņēmums, IT uzņēmums
Pieejams tagad
Rate: 2000 €/mēnesī
Viewed: 4 reizes
SKATĪT VISU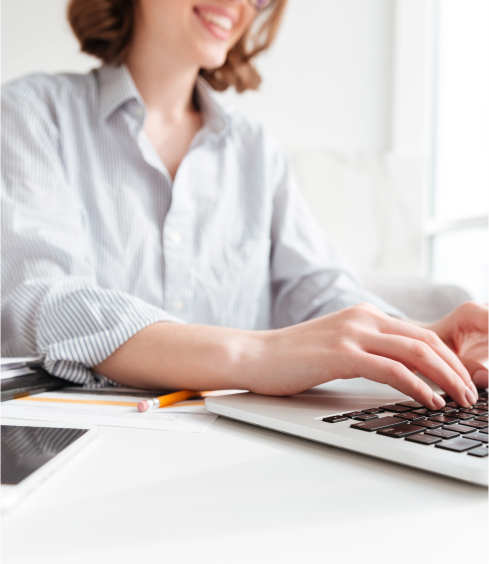 About HitContract
What is HitContract
We are a boutique IT recruitment agency. We live & breathe IT. Our agile recruitment processes ensure swift and precise specialist matching, delivering results faster and more precisely than the competition. When seeking the perfect candidate, our recruiters prioritize aligning their values with your brand's vision.
Free IT Job Board
We also offer a free hiring technology platform. IT specialists seeking new opportunities can easily upload their CVs, while companies searching for their next IT superstars can create IT job postings at no cost. Powered by our intuitive HITMATCH algorithm, it instantly connects you with the most suitable matches.
IT Recruitment at a Speed of Need
We fear no challenge and excel in handling all IT recruitment complexities. Difficult position to fill? Bring it on. Tight project deadlines? Our contractors thrive under pressure. Need a rockstar senior developer? Consider they are on your team already.
Our dedicated IT recruitment consultants and recruiters are committed to delivering optimal solutions for your business. Tailoring our approach to your needs, we can offer a variety of solutions including: IT contracting, permanent IT staff, recruitment consulting.
Empowering of IT Talent
We're developers too, intimately familiar with the intricacies and challenges of the tech industry. If you're an IT professional seeking a career change, our recruiters are ready to chat!.Contact us, and experience firsthand what a boutique IT approach truly entails.
Testimonials
What Clients Say About Us
A company that brings IT professionals together with customers. Excellent and timely communication and the opportunity to do what you do best and entrust other matters to the agency.
Back in the day, Hitcontract encouraged me to become a contractor. Which was a very successful move. HC helped me with the establishment of my own private company and provided consultations on accounting. I am grateful to Vidas and Gediminas for the successful cooperation :)
I'm very satisfied working with HITCONTRACT. Always super helpful and responsive. Payments are always on time. Was glad to deal with them.
Brought me to the "Contracts" world. Helped with the start, showed attention, gave tips and hints, always are open for negotiations. Recommended.
Jurgita at HITCONTRACT was crucial in establishing our Lithuanian software services company. We were quite selective but HITCONTRACT was able to find employees who met our requirements and they are working out fantastically, better than expected. We will be scaling up our operations in Lithuania as a result.
Professionals in their field, and perhaps the biggest advantage is that payment is only made after finding the right employee.