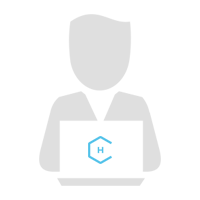 IT Solutions Manager
Ekspertas (+10 metų patirtis)
Didžiausia patirtis
Customer Facing | Solution Architecture | Microsoft SSIS/SSRS | Lotus | Stakeholders Management | SOAP | XML | Agile | Data Storage & Backups | Virtualization | Load Balancing | Network Protocols | Windows Install & Support | LDAP | Data Migration | Data Modeling | SOA | IT Service Management | Applications Integration | Application Architecture | Security Architecture | Data Analysis | Support of Systems | Team Leading | Network Security | Firewalls | Active Directory | Windows Servers | SQL | POS Programming | Configuration Management | DevOps | Infrastructure Architecture | Requirements Gathering | Business Analysis | Release & Budget Planning | Storage Area Networks (SAN) | VMWare | System Tunning | System Architecture | Enterprise Architecture | Routers | Risk Management | Identity Access Management (IAM) | Data Management | Functional Testing | Unit Testing | Acceptance Testing | Requirement Specification | SQL Server Reporting Services (SSRS) | Requirments Analysis | LAN/WAN | Network Architecture
Patirtis Sektoriuje
IT Įmonė, Bankas ir Finansai, Prekyba
Sąlygos
Vietovė

Tik Europos Sąjungoje
Atlygio Rėžiai (po mokesčių)

Darbas Projekte: 55 €/h,
Pastovus darbas: 8700 €/Mėn.
Darbinis statusas

Dirbu

Apie Mane
Senior IT professional and comprehensive manager with over 12 years proven track record in project management. Extensive 14 years experience in IT on constant business improvement in retail and banking sectors with focus on customer satisfaction by developing new products, as well as optimizing existing solutions and processes. Led internal and external IT teams for more than 10 years. Motivational management style and attitude of a strong business owner, strive me and my teams to deliver desired results in any kind of challenges. Huge passion to digitalization and disruptive IT technologies helps to choose modern, cost effective and reliable IT systems and tools.
Patirtis ir Įgūdžiai
REALIZACIJA
Customer Facing

5-6 metai
Solution Architecture

5-6 metai
Stakeholders Management

5-6 metai
Data Migration

5-6 metai
Data Modeling

5-6 metai
SOA

5-6 metai
IT Service Management

5-6 metai
Applications Integration

5-6 metai
Application Architecture

5-6 metai
Security Architecture

5-6 metai
Data Analysis

5-6 metai
Support of Systems

5-6 metai
Team Leading

5-6 metai
Configuration Management

5-6 metai
DevOps

5-6 metai
Infrastructure Architecture

5-6 metai
Requirements Gathering

5-6 metai
Business Analysis

5-6 metai
Release & Budget Planning

5-6 metai
System Architecture

5-6 metai
Enterprise Architecture

5-6 metai
Risk Management

5-6 metai
Identity Access Management (IAM)

5-6 metai
Data Management

5-6 metai
Requirement Specification

5-6 metai
Requirments Analysis

5-6 metai
Network Architecture

5-6 metai
TECHNOLOGIJOS
Microsoft SSIS/SSRS

5-6 metai
Lotus

5-6 metai
POS Programming

5-6 metai
SWIFT

2-3 metai
ADMIN & NETWORK
Data Storage & Backups

5-6 metai
Virtualization

5-6 metai
Load Balancing

5-6 metai
Network Protocols

5-6 metai
Windows Install & Support

5-6 metai
LDAP

5-6 metai
Network Security

5-6 metai
Firewalls

5-6 metai
Active Directory

5-6 metai
Windows Servers

5-6 metai
Storage Area Networks (SAN)

5-6 metai
VMWare

5-6 metai
System Tunning

5-6 metai
Routers

5-6 metai
LAN/WAN

5-6 metai
DUOMENŲ BAZĖS
SQL

5-6 metai
SQL Server Reporting Services (SSRS)

5-6 metai
TESTAVIMAS
Functional Testing

5-6 metai
Unit Testing

5-6 metai
Acceptance Testing

5-6 metai
SoapUI

3-4 metai
Performance Testing

3-4 metai
Regression Testing

3-4 metai
Test Automation

3-4 metai
WEB
SOAP

5-6 metai
XML

5-6 metai
HTML5

2-3 metai
PATIRTIS SEKTORIUJE
Prekyba

5-6 metai
Bankas ir Finansai

2-3 metai
IT Įmonė

2-3 metai
PATIRTIS PAREIGOSE
Komandos Lyderis(-ė)

5-6 metai
Projektų Vadovas(-ė)

5-6 metai
Really Good Person :)

5-6 metai
Product Owner

5-6 metai
Project Coordinator

5-6 metai
UŽSIENIO KALBOS
Rusų

Родной Язык
Anglų

Proficient Business Level (C1/C2)
MOTYVACIJA
Įkvepiantys Vadovai

+ + +
Išskirtiniai Projektai

+ + +
Karjeros Vartai

+ + +
Neįveikiama Komanda

+ + +
IŠSILAVINIMAS
Vidurinė mokykla

Gautas diplomas
Magistras IT srityje

Studijuoju dabar