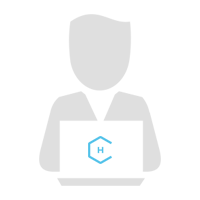 IT service manager
Ekspertas (+10 metų patirtis)
Didžiausia patirtis
Stakeholders Management | Support of Systems | Data Analysis | IT Service Management | Requirments Analysis | Application Management | IT Solution Development | Systems administration | System implementation | Life Cycle Manager | Information Management | Analysis/Investigations
Patirtis Sektoriuje
Bankas ir Finansai, IT Įmonė
Sąlygos
Vietovė

Tik Lietuva
Atlygio Rėžiai (po mokesčių)

Darbas Projekte: 11 €/h,
Pastovus darbas: 1600 €/Mėn.
Darbinis statusas

Laisvas(-a) šiuo metu

Apie Mane
I'm professional with 20 years of IT experience (14 years in banking industry) working in an international environment with main focus on vital digital services. My recent position is IT Service manager which includes full cycle management of first criticality services, local team leading. Additionally, I'm acting as project manager from IT side.
Patirtis ir Įgūdžiai
REALIZACIJA
Stakeholders Management

5-6 metai
Support of Systems

5-6 metai
Data Analysis

5-6 metai
IT Service Management

5-6 metai
Requirments Analysis

5-6 metai
Application Management

5-6 metai
IT Solution Development

5-6 metai
Systems administration

5-6 metai
System implementation

5-6 metai
Life Cycle Manager

5-6 metai
Information Management

5-6 metai
Analysis/Investigations

5-6 metai
Team Leading

3-4 metai
Business Analysis

3-4 metai
Configuration Management

3-4 metai
Requirements Gathering

2-3 metai
Requirement Specification

2-3 metai
Risk Analysis

2-3 metai
Requirements

2-3 metai
PATIRTIS SEKTORIUJE
Bankas ir Finansai

5-6 metai
Telekomunikacijos

5-6 metai
IT Įmonė

5-6 metai