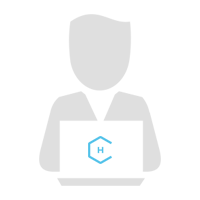 IT engineer, IT manager, service manager, team lead
Ekspertas (+10 metų patirtis)
Didžiausia patirtis
Debian | Linux | Ubuntu | Support of Systems | Windows Servers | Windows Install & Support | Active Directory | Linux Servers | Linux Install & Support | Network Protocols | Hardware Assembling | Sales of IT Infrastructure Products | Digital Communication | Routers | LAN/WAN | Windows | Documentation | CMS (Content Management System) | Technical Documentation
Patirtis Sektoriuje
Bankas ir Finansai, Telekomunikacijos, IT Įmonė, Gamyba, Valstybinis
Sąlygos
Vietovė

Tik Europos Sąjungoje
Atlygio Rėžiai (po mokesčių)

Darbas Projekte: 20 €/h,
Pastovus darbas: 2500 €/Mėn.
Darbinis statusas

Dirbu

Apie Mane
Master of Information technologies. Strong technical background. Experience in IT operations, technical Support, IT service, process, knowledge, project, change management, team and people management and people development, IT recruitment. Working using Agile, Lean methodologies, ITIL Foundation certified. Basics of financial accounting.  Quickly learning, polite, honest, careful, and responsible. Strong on implementation, result orientated.
Sector Background: Bank & Finance, IT, System Administration and Client Support
Patirtis ir Įgūdžiai
UNIX
Debian

5-6 metai
Linux

5-6 metai
Ubuntu

5-6 metai
SALES
Sales of IT Infrastructure Products

5-6 metai
Digital Communication

5-6 metai
DAUGIAU
Windows

5-6 metai
Documentation

5-6 metai
CMS (Content Management System)

5-6 metai
Technical Documentation

5-6 metai
Cloud

2-3 metai
REALIZACIJA
Support of Systems

5-6 metai
Stakeholders Management

4-5 metai
Customer Facing

4-5 metai
Team Leading

2-3 metai
Release & Budget Planning

2-3 metai
Requirements Gathering

2-3 metai
IT Service Management

2-3 metai
Data Management

2-3 metai
Risk Management

1-2 metai
IT Solution Development

1-2 metai
IT Security

1-2 metai
Business Analysis

iki metų
Data Analysis

iki metų
Identity Access Management (IAM)

iki metų
MOBILE
Android

2-3 metai
Windows Phone

2-3 metai
Blackberry OS

1-2 metai
ĮRANKIAI
Jira

2-3 metai
Confluence

2-3 metai
Splunk

1-2 metai
METODAI
ITIL (IT Infrastructure Library)

4-5 metai
Scrum

1-2 metai
Agile

1-2 metai
Lean

1-2 metai
Kanban

1-2 metai
ADMIN & NETWORK
Windows Servers

5-6 metai
Windows Install & Support

5-6 metai
Active Directory

5-6 metai
Linux Servers

5-6 metai
Linux Install & Support

5-6 metai
Network Protocols

5-6 metai
Hardware Assembling

5-6 metai
Routers

5-6 metai
LAN/WAN

5-6 metai
Virtualization

2-3 metai
Data Storage & Backups

2-3 metai
Storage Area Networks (SAN)

2-3 metai
VMWare

2-3 metai
LDAP

1-2 metai
Firewalls

1-2 metai
Network Security

1-2 metai
HyperV

1-2 metai
Cisco

iki metų
VirtualBox

iki metų
PATIRTIS PAREIGOSE
Inžinierius(-ė)

5-6 metai
Technikas(-ė)

5-6 metai
Asistentas(-ė)

5-6 metai
Really Good Person :)

5-6 metai
IT Analyst

2-3 metai
Komandos Lyderis(-ė)

2-3 metai
Network Technician

2-3 metai
PATIRTIS SEKTORIUJE
Valstybinis

5-6 metai
IT Įmonė

5-6 metai
Prekyba

5-6 metai
Bankas ir Finansai

4-5 metai
Gamyba

4-5 metai
Telekomunikacijos

1-2 metai
UŽSIENIO KALBOS
Lietuvių

Gimtoji
Anglų

Proficient Business Level (C1/C2)
Rusų

Независимый Пользователь (B1/B2)
IŠSILAVINIMAS
Vidurinė mokykla

Gautas diplomas
Bakalauras IT srityje

Gautas diplomas
Magistras IT srityje

Gautas diplomas
MOTYVACIJA
Nauja Vieta ir Kelionės

+ +
Neįveikiama Komanda

+ +
Įkvepiantys Vadovai

+ +