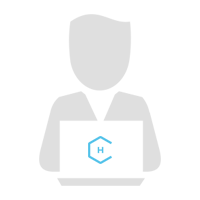 IT business analyst/ IT system analyst/ Junior project manager
Vyresnysis (2-4 metų patirtis)
Didžiausia patirtis
Waterfall | Support of Systems | Business Analysis | Data Analysis | Requirements Gathering
Patirtis Sektoriuje
Bankas ir Finansai
Sąlygos
Vietovė

Tik Europos Sąjungoje
Atlygio Rėžiai (po mokesčių)

Darbas Projekte: 10 €/h,
Pastovus darbas: 2000 €/Mėn.
Darbinis statusas

Dirbu

Apie Mane
Very responsible and precise business analyst, with experience in requirements gathering, testing, coordination of testing, participation in planning implementation, support activities.  
I worked in more than 6 projects. One of the projects was very international and long term (more than 6 years), with more than 300 hundred participats, from more than 10 countries.
Also, I planned, coordinated and executed more than 4 projects form IT side myseft. These included: requirements managment, risk managment, testing plan creation and coordination, implementation plan preparation and control, support activities afterwards.
I have good tasks planning, coordinating, task managment skills, excellent comunnication skills.
Patirtis ir Įgūdžiai
REALIZACIJA
Support of Systems

3-4 metai
Business Analysis

3-4 metai
Data Analysis

3-4 metai
Requirements Gathering

3-4 metai
Applications Integration

2-3 metai
Risk Management

1-2 metai
TESTAVIMAS
HP Quality Center

2-3 metai
Regression Testing

2-3 metai
Integration Test

1-2 metai
Non-Functional Testing

1-2 metai
METODAI
Waterfall

3-4 metai
ITIL (IT Infrastructure Library)

1-2 metai
PATIRTIS SEKTORIUJE
Bankas ir Finansai

5-6 metai
UŽSIENIO KALBOS
Lietuvių

Gimtoji
Anglų

Proficient Business Level (C1/C2)
Rusų

Обычный Пользователь (A1/A2)
PATIRTIS PAREIGOSE
IT Analyst

3-4 metai
Really Good Person :)

3-4 metai
Business Analyst

3-4 metai
Testuotojas(-a)

2-3 metai
Projektų Vadovas(-ė)

1-2 metai
Helpdesk & IT Support

1-2 metai
MOTYVACIJA
Nauja Vieta ir Kelionės

+ + +
Profesionalūs Mokymai

+ + +
Išskirtiniai Projektai

+ +
Įkvepiantys Vadovai

+ +
Karjeros Vartai

+ +
Modernus Biuras

+ +
HIGH-TECH darbo priemonės

+ +
Culture of Experiments

+ +
Neįveikiama Komanda

+
Narystės ir Nuolaidos

+