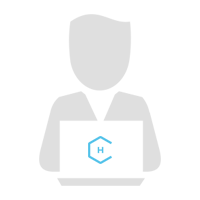 Document management systems/Print infrastructure Analist/Architect
Patyręs (+5 metų patirtis)
Patirtis Sektoriuje
IT Įmonė
Sąlygos
Vietovė

Tik Europos Sąjungoje
Atlygio Rėžiai (po mokesčių)

Darbas Projekte: 1 €/h,
Pastovus darbas: 100 €/Mėn.
Darbinis statusas

Dirbu

Apie Mane
More than 7 years' experience working in Print platform. My client have been companies like (Barclays Bank 127- 160K users, Banske Bank 30K)
I am concentrating and targeting to provide quick analysis on existing print  platform (consult what best strategy for company to build or upgrade existing infrastructure).
If need provide 3rd line technical support on implementation stage of solutions (installation, configurations, troubleshooting and problem resolving). Work closely with senior management and stakeholders to understand the business need for the different technology platforms (Citrix, Virtual environment). Control improvement planning processes such as analyzing total cost of ownership and return on investment. Create and maintain high quality documentation detailing design work and the use of technology.
Other experience:
Have deep experience in OCR-(Optical Character Recognition) workflow creation for other companies, separate OCR template creation for invoices and **other e-documents
(**on request can provide other workflows, template examples on which I was working).