Meet your IT recruitment experts.
We're making headhunting straightforward, targeted and fast.
Our roots are in IT, so we know what it means to hire or be hired.
Here's what we can do for you
Quick talent delivery
We can headhunt specialists for you. Sometimes it takes us less than a day until we deliver the right candidate.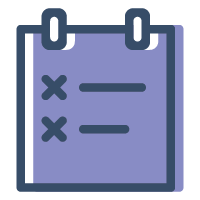 Initial Assessment
According to your need, we are happy to do
candidate's evaluation or testing for development,
training, management and succession planning.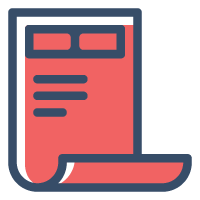 Contracting Model
If you want to hire a specialist for a terminated project rather than a permanent position, we can help to do it. We have learned contract model advantages from Scandinavian companies. Now we are flagmen of this model in Lithuania in IT field.
---
How we partner with you
Dedicated manager
Focus on "Hard-to-Fill" positions
Speed is our priority for you
HR-friendly on boarding
Candidate assessment
Marketing campaigns
Friendly payment terms
Discounted fees
---
Why it works?
Speed
Our concept is based on a simple insight: instead of you spending a lot of time on searching projects or managing consultants, we will take care of it for you.
Accuracy
We harness the power of algorithms to take everything you put at it - location, rate, skills, experience, sector and more - and automatically shortlists into custom results unique to you.
Know How
For consultants, we help understand where there's opportunity, and what you need to do to successfully pursue it.
We are proactive
Even in the most difficult situations, we are looking for creative solutions.
Professional Attitude
We are constantly broadening our knowledge of IT and upcoming technologies.
---
That's just a glimpse where we've placed IT people
---
How we do it?
Step 1
Firstly, we hit our inner +17k connections database to find you the best match.
1-2 days
Step 2
Secondly, we use our platform to market your role, so we could invite candidates or get direct applications for your position.
1-2 Weeks
Step 3
Lastly, we use social sites, niche web communities, job boards, straightforward emails, cold calls, personal connections and other imaginable and unimaginable ways to get you the best talent.
Up to 1 month
How do we compare?
HITCONTRACT
Job Boards
Agencies
IT Focus
Unlimited free job posts
+/- €250 a month
Time to find consultant
2 min. to 4 weeks
> 6 months
> 6 months
Clear Rates
Consultant & Employer
Quality Guarantee.
Pay only if satisfied.
Typically after
agreed trial period
Pre-Screened consultants
Localy & Globaly
---
Headhunting
We do headhunting. You pay only when the specialist is hired. Let's have a talk:
info@hitcontract.com or +370 671 80231