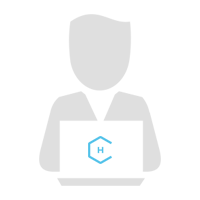 Senior Java Developer, DevOps, Team Lead
Expert (+10 years exp.)
Key experience
J2EE | Maven | JSF | JSP | Spring | Hibernate | JUnit | JDBC | Servlets | LOG4J | Scrum | Agile | Red Hat | Debian | MySQL | PostgreSQL | JBoss | Jenkins | Java | MVC | SQL | Bash
Sector Background
Telecommunication, Public Sector, Technology Startup
Preferences
Location

Remotely only
Rate expectations

Project assignment: 57 €/h,
Full time position: 4800 €/month
Current status

Open to Discuss

Personal Statement
Passionate about software development and solving problems with simple solutions.
Driving from idea to production with fully aligned development processes (Agile, Team, CI/CD, Infrastructure, QA).
Master in Computer Science.
15+ years experience of building quality software with care.
Constantly improving skills in Software Craftsmanship.
Delivering business value with high quality for clients.
Key experience:
‣ Developing Java Enterprise Software in Agile environment
Technologies: Java Enterprise Edition
‣ Backend: Spring (Boot), Hibernate, JDBC, JPA, REST, SQL...
‣ Testing: TDD, JUnit, Mockito, Cucumber, JMeter, Cypress, Selenium...
‣ CI/CD: Jenkins, CircleCI, Wercker, Bamboo, CodeBuild...
‣ DB: MySQL, Liquibase, PostgreSQL, Oracle, SQLite, Informix, MongoDB, ElasticSearch, Flyway...
‣ Development tools: IntelliJ Idea, Eclipse, NetBeans, Maven, Ansible, Git...
‣ Server Side: Tomcat, JBoss, SpringBoot, Nginx...
‣ Network: TCP, HTTP, tcpdump, WireShark, SSL...
‣ Admin: Bash, Linux, MacOS, Unix, Windows...
‣ Cloud: AWS, OCI, OpenStack, Docker, Containers, Kubernetes...
‣ Team: Agile, Scrum, AgilePM® (DSDM), Management 3.0, Atlassian Stack...
‣ Communities: Active local JUG member
‣ Passed Java SE 11 Programmer I Exam | 1Z0-815 (2020)
Specialties: JEE,
Software Engineering,
Computer Networking,
Databases,
Unix. 
Skill Stack
JAVA
J2EE

+6 years
Maven

+6 years
JSF

+6 years
JSP

+6 years
Spring

+6 years
Hibernate

+6 years
JDBC

+6 years
Servlets

+6 years
LOG4J

+6 years
Spring MVC

5-6 years
SLF4J

3-4 years
PrimeFaces

1-2 years
EJB

1-2 years
Apache CXF

1-2 years
Mail API

0-1 year
METHODS
Scrum

+6 years
Agile

+6 years
CI (Continuous Integration)

5-6 years
OOP (Object-Oriented Programming)

5-6 years
Sprint

5-6 years
TDD (Test-Driven Development)

3-4 years
UNIX
Red Hat

+6 years
Debian

+6 years
Linux

5-6 years
Ubuntu

5-6 years
GNU

5-6 years
Scripting

5-6 years
Linux/Unix Admin

5-6 years
DATA BASE
MySQL

+6 years
PostgreSQL

+6 years
SQL

+6 years
Oracle DB

3-4 years
SQLite

0-1 year
TECHNOLOGY
JBoss

+6 years
TomCat

5-6 years
MuleSoft

1-2 years
Jetty

0-1 year
ElasticSearch

0-1 year
PROGRAMMING
Java

+6 years
Bash

+6 years
SQL

5-6 years
JavaScript

4-5 years
PHP

2-3 years
NET
MVC

+6 years
RESTful

5-6 years
WEB
REST

4-5 years
Amazon Web Services

0-1 year
TOOLS
Jenkins

+6 years
Jira

4-5 years
Ant

3-4 years
Eclipse

3-4 years
IntelliJ IDEA

2-3 years
NetBeans

2-3 years
Git

1-2 years
Sonar

1-2 years
Ansible

1-2 years
LiquiBase

0-1 year
IMPLEMENTATION
DevOps

5-6 years
Support of Systems

3-4 years
Team Leading

2-3 years
JAVASCRIPT
Backbone.js

0-1 year
Angular.js

0-1 year