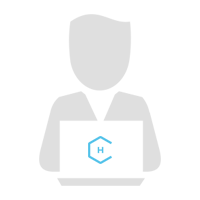 .NET MS CRM integration Developer
Senior (+5 years exp.)
Key experience
C# | .Net | WCF | MSMQ | BizTalk | RESTful | C# | SOA | Systems Integration
Sector Background
Bank&Finance, Telecommunication, Insurance
Preferences
Location

Remotely only
Rate expectations

Project assignment: 25 €/h,
Full time position: 3100 €/month
Current status

Working

Personal Statement
I'm a System integrator, a Senior Software developer, having 9 years integration development and design experience using MS product technologies, mainly focused on .NET, C# code language, web services, BizTalk applications and MS Dynamics CRM.
Worked in worldwide known companies like "IBM", "Tieto", participated in maintenance and "greenfield" projects in telecommunication and financial/insurance industry sectors, and was resposible for variuos system integrations.
Having hands-on experience in code structure design, I show initiation and start exploring the ways how to optimize the code performance and testability.
Experienced in Test Driven Development, Unit Testing and mock frameworks, I'm responsible for what I'm doing, paying special attention to code quality and deadline terms.
I feel comfortable working independently or in the team with minimal supervision in heavy workload, challenging tasks or critical environments, work extra hours, learn new things or have business trips if needed.
Skill Stack
NET
C#

5-6 years
.Net

5-6 years
WCF

5-6 years
MSMQ

5-6 years
BizTalk

5-6 years
RESTful

5-6 years
IoC and Dependency Injection

4-5 years
.Net & SQL

3-4 years
WPF

1-2 years
ASP.Net

0-1 year
Azure

0-1 year
MVC

0-1 year
PROGRAMMING
C#

5-6 years
SQL

1-2 years
IMPLEMENTATION
SOA

5-6 years
Systems Integration

5-6 years
Requirments Analysis

1-2 years
Team Leading

0-1 year
ROLE EXPERIENCE
Developer

5-6 years
Engineer

5-6 years
Supporter

2-3 years
Architect

0-1 year
IT Analyst

0-1 year
Team Lead

0-1 year
Helpdesk & IT Support

0-1 year
EDUCATION LEVEL
High School degree

Graduated
Bachelors degree in IT

Graduated
Masters degree in IT

Graduated
LANGUAGE SKILLS
Lithuanian

Gimtoji
English

Independent User (B1/B2)
INDUSTRY EXPERIENCE
Telecommunication

5-6 years
Bank & Finance

1-2 years