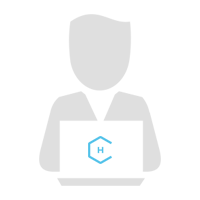 CTO | Project Management | Quality Assurance SME
Expert (+10 years exp.)
Key experience
Business Process Management | Microsoft Office | HP Quality Center | Business Analysis | Release & Budget Planning | Team Leading | Manual Testing | Automation | Test Planning | Requirements | Implementation | Stakeholders Management | Jira | Waterfall | System implementation | IT-Architecture | Data Warehouse | VBScript (Visual Basic Script) | Confluence | Systems Integration | Data Migration | ISTQB | Risk Management | Data Management | Agile | ITIL (IT Infrastructure Library)
Sector Background
Technology Startup, Public Sector, E-Commerce, Insurance, IT Company, Telecommunication, Bank&Finance
Preferences
Location

European Union only
Rate expectations

Project assignment: 75 €/h,
Full time position: 10000 €/month
Current status

Available Now

Personal Statement
Driven IT oriented business consultant working within Financial, Manufacturing and Public sectors for 18 years. Banking industry experience in Baltic, Germany & Sweden. Recognised for seeing big picture & making things done. Proven ability to establish & maintain excellent communication & relationships with clients. Positive attitude & proactiveness while implementing best practices in live. 
Core values: People, Transparency, Creativity, Curiosity & Humour.
Let's not forget IronMan, Marathons & Music Band.
Skill Stack
IMPLEMENTATION
Business Process Management

+6 years
Business Analysis

+6 years
Release & Budget Planning

+6 years
Team Leading

+6 years
Automation

+6 years
Requirements

+6 years
Implementation

+6 years
Stakeholders Management

+6 years
System implementation

+6 years
IT-Architecture

+6 years
Systems Integration

+6 years
Data Migration

+6 years
Risk Management

+6 years
Data Management

+6 years
Project Portfolio Management

2-3 years
MORE
Microsoft Office

+6 years
TESTING
HP Quality Center

+6 years
Manual Testing

+6 years
Test Planning

+6 years
ISTQB

+6 years
TOOLS
Jira

+6 years
Confluence

+6 years
METHODS
Waterfall

+6 years
Agile

+6 years
ITIL (IT Infrastructure Library)

+6 years
DATA BASE
Data Warehouse

+6 years
MySQL

4-5 years
PROGRAMMING
VBScript (Visual Basic Script)

+6 years
Python

1-2 years
INDUSTRY EXPERIENCE
Bank & Finance

+6 years
Public Sector

2-3 years
ROLE EXPERIENCE
Quality Assurance Specialist

+6 years
Test Manager

+6 years