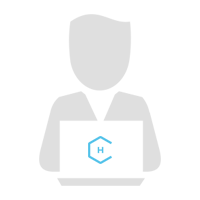 Computer Vision Engineer
Senior (+5 years exp.)
Key experience
Windows | Python | Git
Sector Background
IT Company
Preferences
Location

Remotely only
Rate expectations

Project assignment: 250 €/h,
Full time position: 2600 €/month
Current status

Open to Discuss

Personal Statement
I have more four years of experience working in data science field. Currently, I work as Computer Vision Engineer in Zippy Vision. I'm participating in different computer vision projects using various machine and deep learning techniques, creating and testing models, and assisting in new datasets creation.
While working in Accenture was participating in Hackathons, where as a team achieved 3rd place from more than 100 teams!
When I'm not on the job, I'm teaching and assisting in lecture organizations for local and foreigner students.
From my greatest life achievements I can highlight 2 medals from boxing fights. They taught me how to overcome myself, how to go to your desired goals and break my limits.
If you have a project I can help with or just want to have a cup of tea and good soul talk, please get in touch.
"Each of us lives dependent and bound by our individual knowledge and our awareness. All that is what we call reality. However, both knowledge and awareness are equivocal, one's reality might be another's illusion. We all live inside our own fantasies." Itachi Uchiha
Skill Stack
IMPLEMENTATION
Cloud computing

3-4 years
Machine Learning

3-4 years
Requirement Specification

0-1 year
Data Management

0-1 year
Data Analysis

0-1 year
Business Analysis

0-1 year
PROGRAMMING
Python

4-5 years
SQL

3-4 years
TECHNOLOGY
Amazon Web Services

3-4 years
TOOLS
Git

4-5 years
Confluence

2-3 years
Jira

2-3 years
METHODS
Agile

3-4 years
Scrum

3-4 years
Waterfall

1-2 years
LANGUAGE SKILLS
Polish

Biegły Użytkownik (C1/C2)
English

Proficient Business Level (C1/C2)
MOTIVATION
Culture of Experiments

+ +
Career Gateway

+ +
EDUCATION LEVEL
Masters degree in IT

Graduated