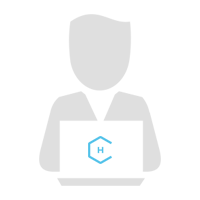 Senior Developer
Senior (+5 years exp.)
Sector Background
Technology Startup, IT Company, Bank&Finance
Preferences
Location

Remotely only
Rate expectations

Project assignment: 50 €/h,
Full time position: 4000 €/month
Current status

Working

Personal Statement
After completing my Information Systems B.Sc. and Telecommunication Systems M.Sc., I entered the professional software development field. During my career, I worked in many different industries, such as telecommunications, vehicle fleet management, and security, healthcare provider services, FinTech, energy.
Most of my experience is concentrated in native Android app development. Additionally, I have solid experience in developing production-ready projects from scratch by using the Flutter framework. Another major part of my experience is in Java back-end development by using Spring and Spring Boot.
I constantly work on my development skills so that my code conforms to clean code principles and the delivered app satisfies business needs.
I'm interested in new Flutter development opportunities.